Weekly Journal - Home Sweet Home!
Hey everyone,
This week marks an exciting milestone - this is the last week for us to finish off Arthur's structural changes, so that we can playtest all of his content in its final form. We still have time to touch up Arthur here and there, but there will be no big changes after this point, which is why this is an important time to review and playtest what we have. As of next week, the team moves on to bug fixing for the playtest (removing quest blockers, fixing crashes, and tightening up things that slipped through the cracks) and shifting our focus over to Sally.
As a change from the usual, this week we wanted to show what an international team we are, so we asked everyone to write their weekly piece in their native language (or in some cases, "language"). And so they went crazy. If you like to have a good read, then you're in for a treat! If you guys would like to comment in your language, please do, and we'll Google translate with enthusiasm.
Programming
Lionel
Les aminches m'ont dit qu'on pouvait écrire le bulletin de semaine dans la jactance qu'on préférait. Des grenouilles bien élevées y en a de partout ici alors j'allais pas le faire en francais. je me suis dis, tiens, pourquoi pas le language des tontons. C'est simple, imagé et ça a ce petit gout de reviens-y, celui de la cigarette et du pastis bu a 3h du matin dans l'arrière salle d'un bar de montrouge ou on compte les biftons négligemment.
Cette semaine donc, c'était du complexe, du matériel à migraine. Dans notre petite affaire, on avait du souci avec nos îles. Elles se comportaient mal, du genre désagréables gratuitement. Et l'homme des grandes forêts est tolérant mais faut pas lui mettre un scorpion dans la botte. Ça le rend soupe au lait. Il devient impulsif. Il lui prend comme des envies de tout reprogrammer au marteau.
Mais tu me connais l'ami, si les années derrière les claviers m'ont appris qu'une chose, c'est que même avec des flingues de concours, tirer à l'aveugle c'est rarement efficace. Ça fait du bruit, ça amuse mais c'est pas du Patton . Bref, ca fait quelques semaines que je prépare le casse, j'ai simulé, étudié le terrain. Mais à un moment, ça passe ou ça passe.
Et là ce fut Verdun, des trucs de code qui explosent de partout. La panique des troupes, la débandade comme jadis. J'étais défait, je voulais rentrer à Montauban. Alors, j'ai pensé à la grande Tata - celle qui faisait de la contrebande de gnôle et qui négociait au fusil de chasse. Elle savait y faire elle ! Elle avait la solution innovante, quelquefois à base d'explosifs mais toujours de bon goût. Alors, inspiré par la grande dame, j'ai repris un verre de ce remède polonais qui fait tousser même les voitures et j'y suis retourné.
Je voulais éviter que le sang coule, je voulais être diplomate mais faut avouer j'étais plus d'humeur. C'etait la distribution de noël, version bourre-pifs dans le bug, avec toutes les couleurs de l'arc-en-ciel. Un fes-ti-val de psychologie.
Et du coup, tu vois, maintenant nos îles sont plus polies. Oh, elles ont encore du mauvais caractère mais elles font dans le sucré. Elles cherchent pas le problème, elles embêtent pas le péquin, elles risquent pas le conflit. Le joueur pourra naviguer de l'une à l'autre comme un bourgeois sur la Marne le Dimanche. Tout en relaxation Pompidolienne et en satisfaction dans le velours.
Voilà, c'est le dejeuner sur l'herbe et Stalingrad en une seule semaine. C'est le beau temps après la tempête. C'est : j'ai changé les îles dans WHF.
Maarten
Ne goeiendag! Ik zou gene Vlaming zijn moest ik de kans laten liggen om hier es wat Nederlands in te krijgen - è giën Ninovieter ak er ni een bekken Ninofs bauj zo smaujtn, mo k zant ier mo bau auven of ter versto mau giënniën!
Deze week heb ik het leven van mijn art & sound collega's wat makkelijker gemaakt. Zo heb ik net een systeem afgewerkt waarbij de level artists heel eenvoudig een soort van ondertitels aan hun artwork kunnen hangen: je kan ingame een beschrijving zien van bepaalde art assets, wat meteen ook gebruikt kan worden voor de vertaling van de vele plakkaten of opschriften in Wellington Wells.
Onze sound engineer Valentino weet ook altijd leuke programmeer-taken te verzinnen, zoals zorgen dat de Bobbies niet praten terwijl ze op hun fluitje blazen, dat z'n meeuwen ongestoord kunnen blijven kwelen ongeacht waar de speler gaat of dat, wanneer je oude vrouwtjes in brand steekt, ze stoppen met schreeuwen eens ze gesneuveld zijn. #typischewerkdag
Michael
Cor blimey, bruv! How do you do?
I've been working, this week, on clarifying information that is displayed through the UI for the player. This has included stuff that we want to try out in the upcoming user playtest and helping Antoine with his excellent work on the new starting island. One of the tasks was updating our new suspicion icons so that there is a difference between "you are doing something bad, people will ask you politely to stop" and "if anyone sees you doing this, they will freak out immediately, and attempt to stop you with all their might". Lock picking, for example, is not something people will just accept "Oh sorry i didn't realise this wasn't a normal thing to do to my neighbours house" as an explanation for. Nope, that behaviour is prime cricket-bat-to-the-head material. The information of what causes instant-aggro was already available "under the hood" so it's just a case of reflecting that from code so we can wire it up to the UI scripts.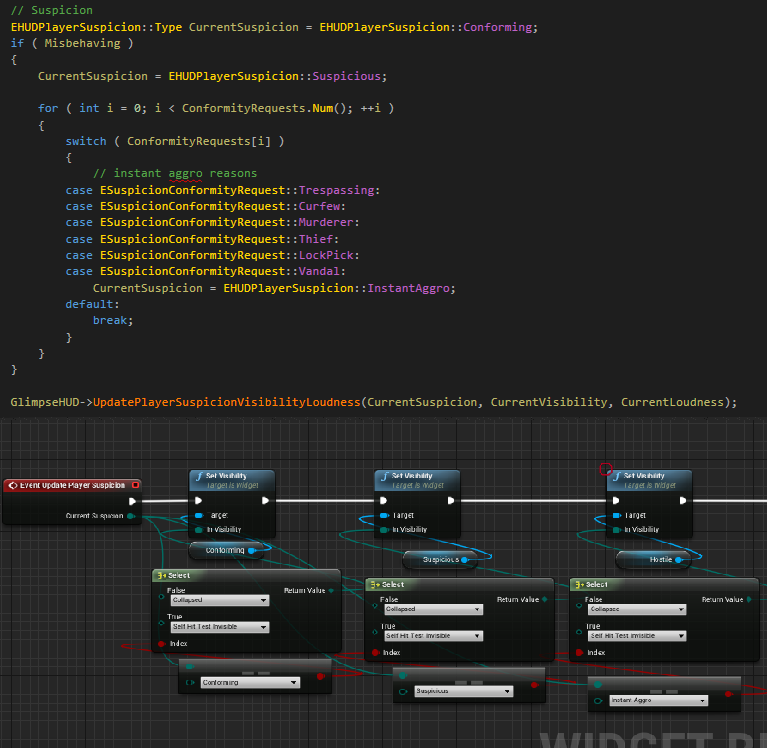 I also added a little arrow for the 3D waypoints, for when it is offscreen. Sam liked it a lot, he said so many times. It's been a good week.

I worked with Antoine on some tutorial moments for our player menus. We don't want you to get halfway through the game and not know that you could have been upgrading your skills, in the skill tree, or using the quest tracking feature to help guide you around. We also don't want to be intrusive with tutorials, so we've found some ways to convey the knowledge when it's needed without holding you up.
[ignore the programmer art/writing]
For the crafting menu for example we don't want people to miss the fact that there are multiple categories of recipe lists, but as soon as the player switches category we know that this information is understood, so we just display a notice to direct attention to the category buttons when we know the player is looking for a specific recipe, and hide it when they switch categories, we don't need to pause the game or throw up a big graphic, and we teach it when the player needs to know it. If you can't tell, I love a well-made tutorial.
Also, Montreal weather update, apparently when it gets cold, the snow gets armour, something called freezing rain. It's beautiful and weird. Anyway, that's enough rambling for this week.
Pip Pip Cheerio!
Megillah
Alex and Lisa
Oy, such tsuris has the Arthur playthrough been, but we're almost done, ayn kaynhoreh. The Parade District was missing a few tchotchkes, particularly the Department of Senseless and Idiotic Research. So it shouldn't be a shanda, I rewrote.
The usual schtick is I write all sort of shpiels for the player character. At this point, new shpiels would make the LD plotz, so I'm trying to be a mensch and only rewrite individual lines we already got.
Why? With a rewrite, only the audio boys and me have to schlep. The level design specifies the name of the file containing the line – say GD0_006_PC_Art_Well_That, "Well, that's terribly romantic, isn't it. They had each other until the end."
But, I can rewrite the line so Arthur says, "Oh, heavens, that's horrible," then record it. Adrien edits it out of the recording session and Valentino puts the new sound file into the GD0_006_PC_Art_Well_That "bucket." Now when the level design calls up GD0_006_PC_Art_Well_That, we hear "Oh, heavens, that's horrible."
You might think it's a pain in the tuchis, but necessity is the mamaloshen of invention, nu?
Also, a new bridge we made from Eel Pie to Maidenholm, and we needed the gants megillah yesterday, so not to be a putz I jumped in to help our environmental narrative maven, Lisa.
Meanwhile, Sam has been proposing some ferkakta idea about how we should design levels and narrative "rationally" in the DLC (don't worry, we won't be starting on this until we're done with the game). It sounds meshugenah – what, you don't like flailing and yelling? – but he's mishpocheh, so we humor him. Not so much would you like him when he's angry.
Gey gezunterheyt!
Animation
MikeP
Sup! As the great Don Rickles once said:"Some people say funny things, but I say things funny." That's kinda what I'm trying to do. So this week I continued to work on some cutscenes for you guys. When I work, I try and makes things a bit different for you guys, give them a bit of a twist, something you weren't expecting. Hopefully when you guys finally get to play, you'll notice that and it'll make playing the game that much better for you! Nothing else of note to speak of this week, just wanted to share that little tidbit with you. So that's it for me for this week, so tune in again next week, Same Bat Time, Same Bat Channel! (Also if you're wondering why I haven't written anything in my native language, it's because I'm born in Montreal and speak English. Nothing interesting about that. In fact, it's kinda just like I'm writing here. Pretty Vanilla)

Franzi
Hallo liebe Leute, hier ist Franzi, die andere mysteriöse Animatorin!...Moment...Franzi wer? Was sagt sie da? Und vor allem wie???
Ja, Ze German kommt jetzt auch mal dahergeschlittert (ich sag nur Eis in Montreal) und schreibt euch ein paar Zeilchen. Ihr habt bisher noch nicht viel von mir gehört, aber es ist Mutter- sprachenwoche bei Compulsion Games und ich lasse es mir nicht nehmen, euch meine Arbeit zu erklären. Und das auch noch in Deutsch!
Also, mein Revier sind die zahlreichen Encounters, sprich NPCs, auf die ihr trifft, wo ich entweder bereits bestehende Dialog Animationen zusammenschneide oder für spezielle NPCs neu erstelle. Es geht darum, den Charakteren Leben einzuhauchen und dabei die jeweilige Emotion und Intention zu unterstreichen. So kommt es, dass z.B. ein Romantiker auf die Knie geht, ein Wellie euch ein Geschenk überreicht oder ein wütender Wastrel auf den Boden stampft.
Und diese Woche habe ich wieder einige solcher Dialoge mit Animationen versehen, aber was genau, werdet ihr selber sehen.
So weit so gut, das wars auch schon. Traurig, aber wahr, es ist auch meine letzte Woche bei Compulsion Games und ich fühle mich geehrt an einem so coolen Projekt mitgewirkt zu haben. Machts gut!
Jules
Salut à tous ! C'est un avec un grand plaisir que je vais vous raconter ma semaine mais cette fois-ci en français. Pour changer j'ai encore et toujours travaillé sur le combat ! Ça tombe bien c'est ce que je préfère. Donc comme je vous le raconte depuis plusieurs semaines je "polish", où disons plutôt raffine les animations que j'ai réalisées il y a plusieurs mois auparavant. Cette semaine c'était au tour des attaques au poing. Dans un premier temps pour nos chers Wellie et ensuite pour les Wastrel. Donc concernant le combat, les attaques sont prêtes. Mais il reste encore beaucoup d'autres animations telles que les provocations ou encore bien d'autres animations de communication durant le combat. Comme promis je vous partage quelque GIF de ces attaques ! La première correspond à l'attaque légère des Wastrel, et la seconde à l'attaque lourde des Wellie. Bon week-end à tous et à la semaine prochaine.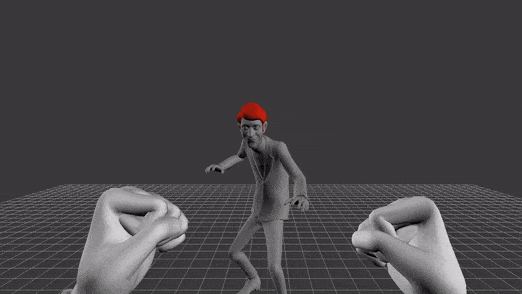 Design
Eric
Alrighty there folks, this week is talk in yer native language dont'cha know. Well, this week was all aboot finally Arthur. We have a really big play test coming up that we're super excited aboot. There going to play all the wicked new content we made for the intro areas of the game. Arthur's playthrough has gotten surprisingly good over the past few weeks, and it's nice to be able to finally show some people and see what they think. Well, that's all I got, so uh, have a super weekend eh!
Roxanne
Bonjour les amis! Cette semaine, j'ai rajouté pleins de conversation ambiantes pour nos chers Wellies. J'ai également travaillé à améliorer les objets que l'on peut trouver dans le jeu. Voilà ! Rien du super palpitant, mais oh combien nécessaire ! :)
Audio
Valentino
Ciao a tutti !
Per la prima volta vi scrivo in italiano. :D Questa settimana ho integrato un sacco di nuovi effetti per i "Wastrel/Wellie/Bobby etc." (circa 600 linee). D'ora in poi potrete sentire delle nuove parole quando si interpella il giocatore.
Ho dovuto giocare un sacco e completare tantissime missioni per assicurarmi che si sentano bene le voci, i suoni e la musica. Poi ho creato un nuovo ambiente con la pioggia! Ora si potranno sentire le gocce che battono sui tetti delle case, il rumore dell'acqua quando si cammina e in tante altre situazioni. Non vedo l'ora di vedere le vostre reazioni quando ci giocherete. A presto !
QA
Alexina
Hey guys! So my first language is France's worst nightmare - la joual. So I'm just gonna skip on that and avoid all the billion spelling mistakes I would make.
This week we've been in super high gear for the upcoming playtest and all collectively complaining at least twice a day about how awfully icy the sidewalks are (except Sam - Sam never complains). There's also new features that are being tested and there's also some older features we've been reviewing such as the bobby whistle. I've been doing a stealth pass for Arthur this week and the usual QA work stuff as well as nonsense.
On a side note: Kumusta kayong lahat na Pilipino naglalaro, huwag ninyong kalimutan ang iyong kaligayahan sa pag "tune in" kada simana!
For now, keep warm and do a weird foot shuffle every time someone gives you scotch.
(Please someone, give me scotch to survive - please.)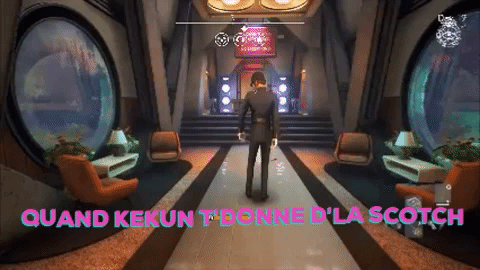 Art
Carylitz
Que onda raza! Escribiré en español, pero Mexicano (y del norte). Mucho jale en las últimas semanas, he estado en todos lados como de costumbre acá uno tiene que ser todologo, asi que, estuve trabajando en variaciones de personajes, locaciones de encuentros secretos, unos callejones que servirán como variantes para las islas de las pequeñas ciudades y uno que otro prop que se nos cruza como urgencia. Las semanas que vienen estarán algo pesadas porque tenemos que finalizar todo el arte del juego, así que estaremos enfocados 100% en eso. Hay mil pequeñas tareas por todos lados, así que habrá mucho movimiento entre departamentos, pero ya es viernes tiempo de ponerse impertinentes. Bueno nada mas que decir por aca, que tengan buen fin y pasenla bonito!
Marc-André
Cette semaine, l'on est presque tombé à bas dans la street à cause de la température glaciale mais nous pouvions quand même nous rendre à la workplace. Le travail a avancé de façon effrayable: beaucoup de layout et un peu de modeling et de material tweaking. Le bridge entre le garden district one et le village un arrive full prêt pis ready to go et le progrès est encouraging. On a pas slacké!
Whitney
Howdy doo! Vermont here!
Jeezum Crow it's chilly out there! Let me grab my favorite flannel and some craft brew before tellin' ya how my week was. If only I could describe it to ya with a vegetable diorama or day-glo painted junk art sculpture.
This week I reviewed play-through notes, drew a new location, and chugged along on remaining environmental narrative. So. Much. Environmental. Narrative.
Enjoy this painting of our Weird Sisters:)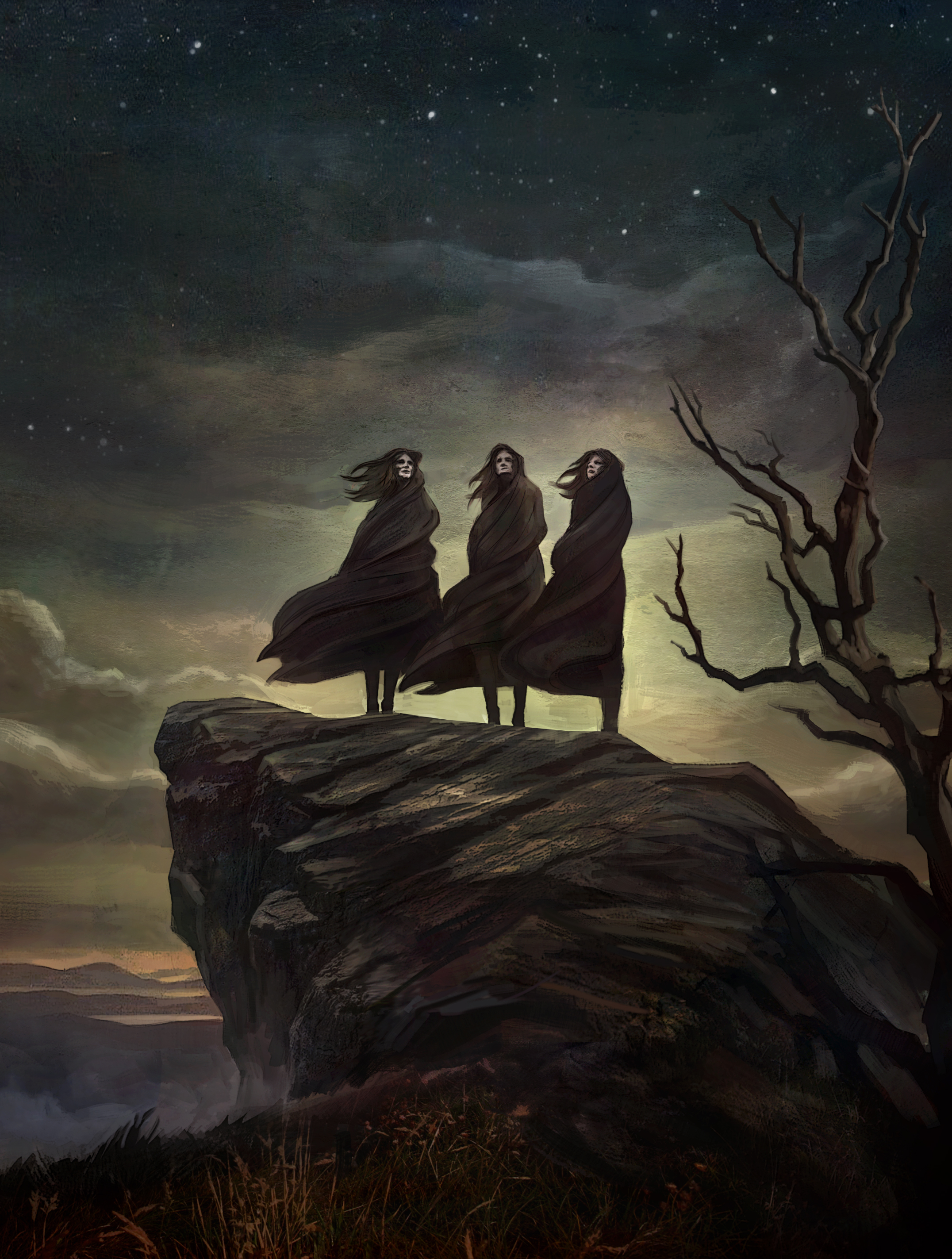 PH
Salut à tous,
Cette semaine c'était la fashion week car je me suis occupé de modéliser des chaussures et des bottes. Toujours super intéressant de s'occuper de props pour We Happy Few car il y a toujours une excellente phase de recherche à effectuer avant de démarrer. Après avoir récolté tout ce qu'il me fallait pour coller au mieux aux années 40/50, Whitney m'a aidé à valider des designs et je viens de passer ma semaine dessus.
Ninja Department
Clara
Wesh les gros, bien ou bien?
Aujourd'hui j'ai l'autorisation de vous la faire comme on se les balance dans le 9-5, façon "susu la famille" et "mais m'dame j'ai rien fait"! Alors big up à tous les banlieusards qu'on traite de parichiens, aux gangstas et leurs frocs sous le cul, aux meufs à leggings, et plus généralement, aux utilisateurs du RER D. Et mes darons, s'ils me lisent.
Cette semaine, c'était beaucoup d'aller retour entre google drive et ma timeline de montage. Le machin ressemble à la fermeture du marché de Goussainville : gros bordel ambiant mais ça sent bon les épices. Ca consiste à mater des pages et des pages de doc excel et à essayer beaucoup de trucs avec Cord, notre directeur marketing. On essaye de pécho les meilleurs moments narratifs et les lignes de dialogue qui nous paraissent les plus intéressants pour un projet top secret pour le moment.
Tá an chuid eile de mo sheachtain tiomnaithe do UI athbhreithnithe. Go leor oibre ag teacht. Ná iarr orm é seo a fhuaimniú. Hi to our irish players.
Slàn!
Thanks for tuning in!
Compulsion Team
Discuss this post here