Global Effects and UWP
Hello everyone!

It's E3 next week, and I hope you are all looking forward to what the rest of the industry has to offer. We're only going for Very Important Business Meetings this time around, and we're looking forward to having a bit of time to see what everyone else is doing.

In development this week, we've spent a fair whack of time nailing down issues with our new AI system. It's progressing well, along with work polishing up the new weight-based UI and a new streaming system that we had hoped to write about this week, but it's still not quite in. We've also started work on encounters for the next + 1 update, while we lock this one down.

Also, in case you missed it, we published a new video. This time this is Emmanuel - whose birthday is today! HBD! - from the art department about the work on effects and their impact on the environments. You can watch it here:



Art Team
Guillaume
Hi everyone, I've been busy this week arting up our systemic system that will spawn challenges randomly across the map such as bombs and ruins. And making some tree variants, but this is still very much WIP.

Have a good weekend!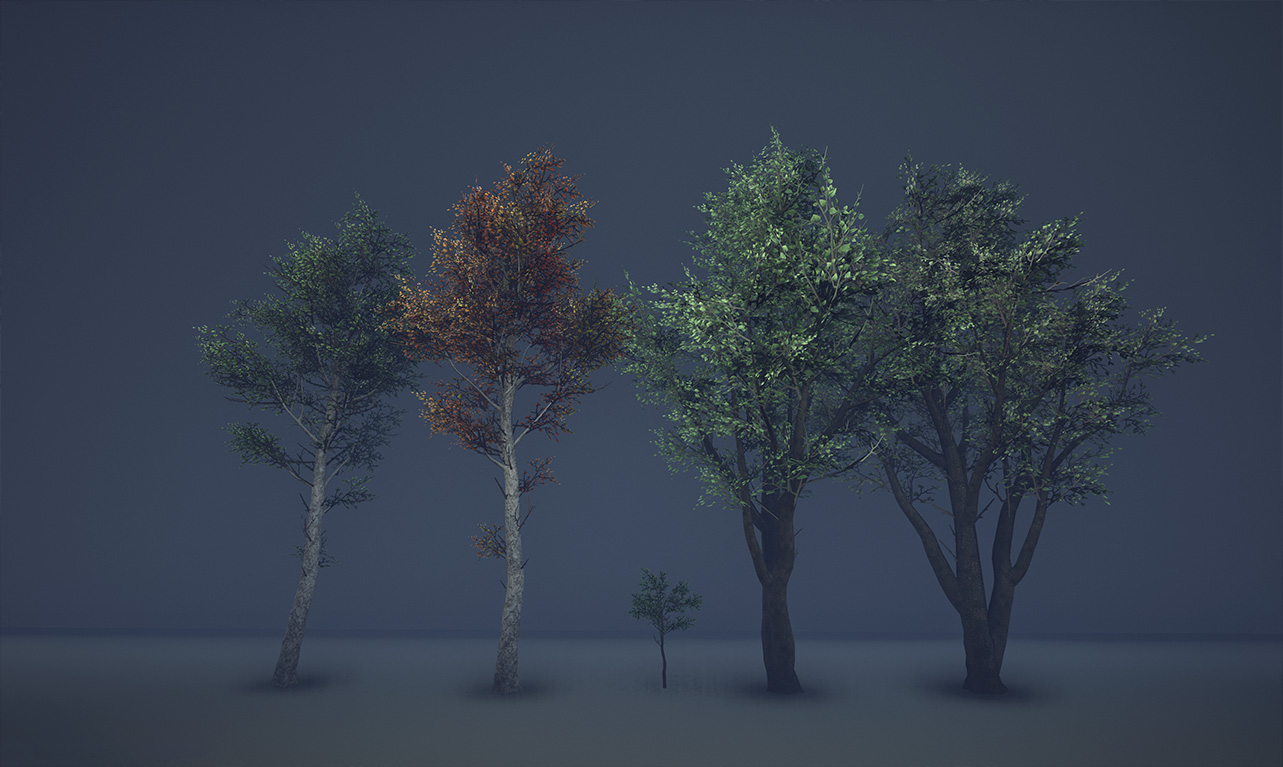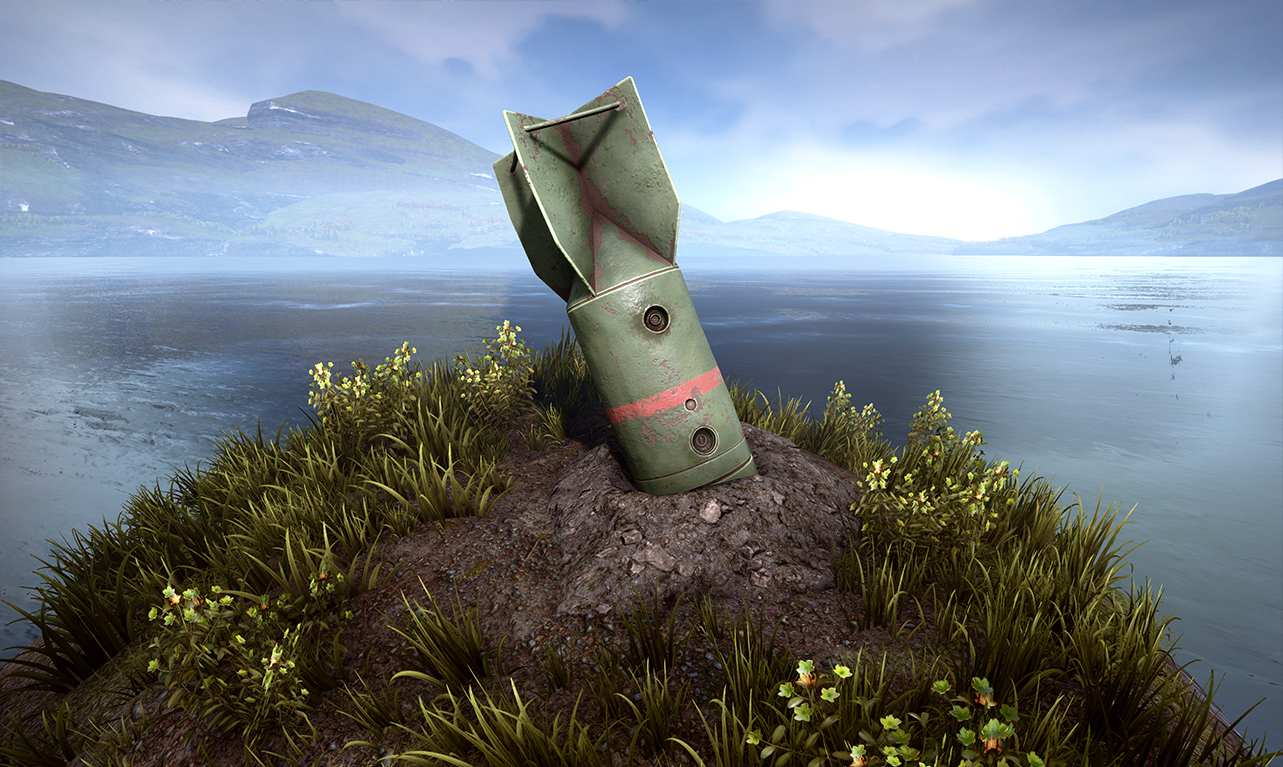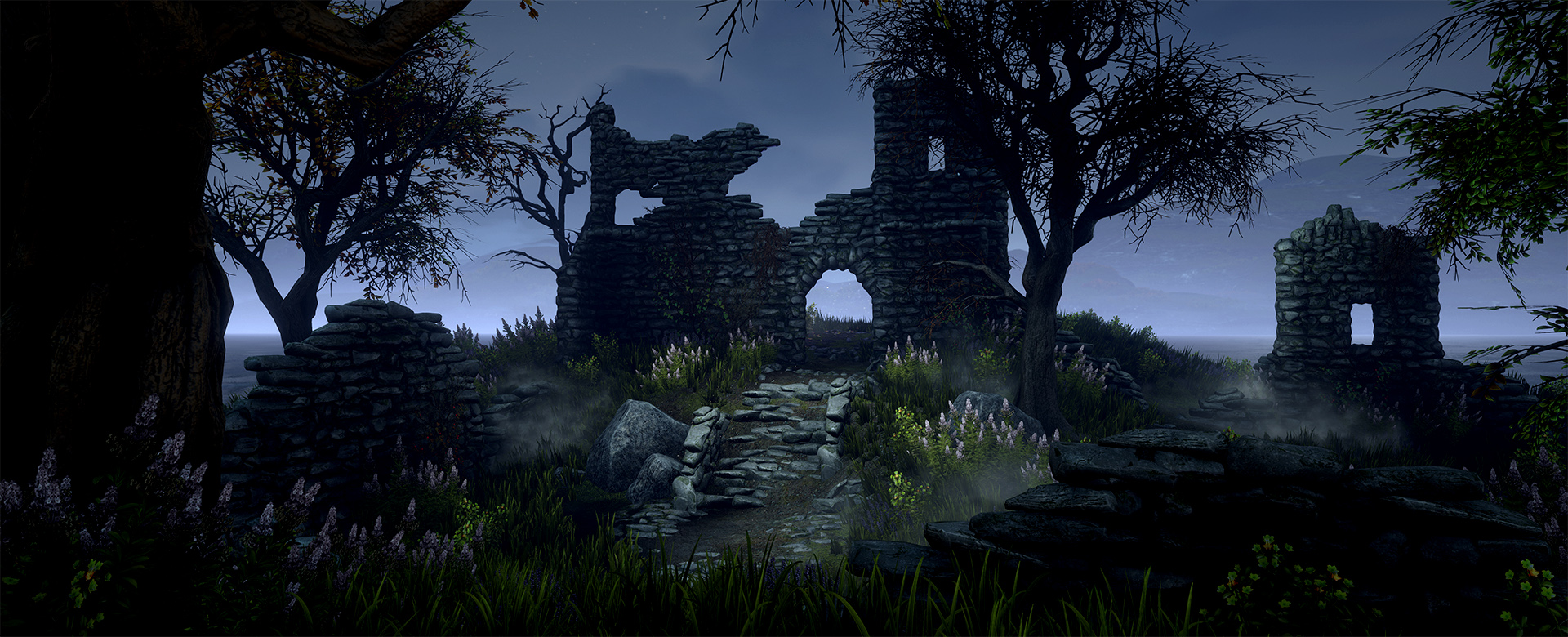 Marc-André
This week, with a concept from Whitney, I have started the exterior blocking for one of the biggest encounters to pop up on a new island. I have also been doing an "urgent picture frame swap" across multiple encounters, so that these are not as overwhelming when they don't need to be - and properly showcase Sarah's paintings. I did some fixes to the Pub and Mystery House, which needed some love on the exterior art pass. I did an oh-so-beautiful flower for Weili, which replaces something else when you're on Joy! I also did a fire extinguisher that will be used with the player (I'll let you imagine the possibilities). Then at the end to fill the remaining time, I tweaked Garden District materials.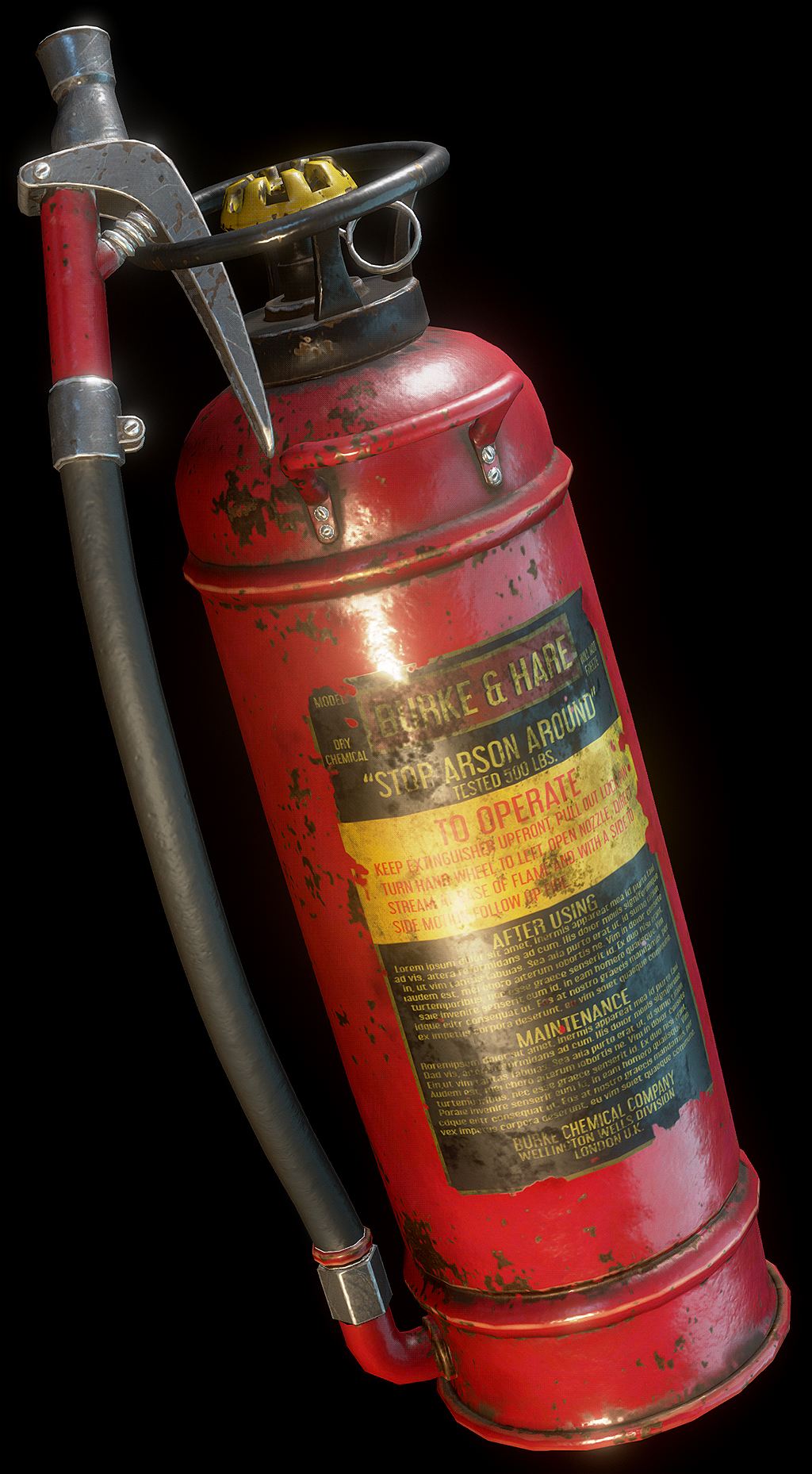 Emmanuel
This week was all about a really special secret bridge! Also finalising and implementing some more features and bug fixes for the Joy update!

Carylitz
Last week was all about finding the right size and general space of the building I have been working on, so that I could work on the interior design this week. It has been a lot of back and forth with Whitney to get the right feeling in every space, and make the rooms to have the right idea. I think now everything is going in a better direction and I hope I will have something close to be done for the next week, so I can start with the lighting and get all the details!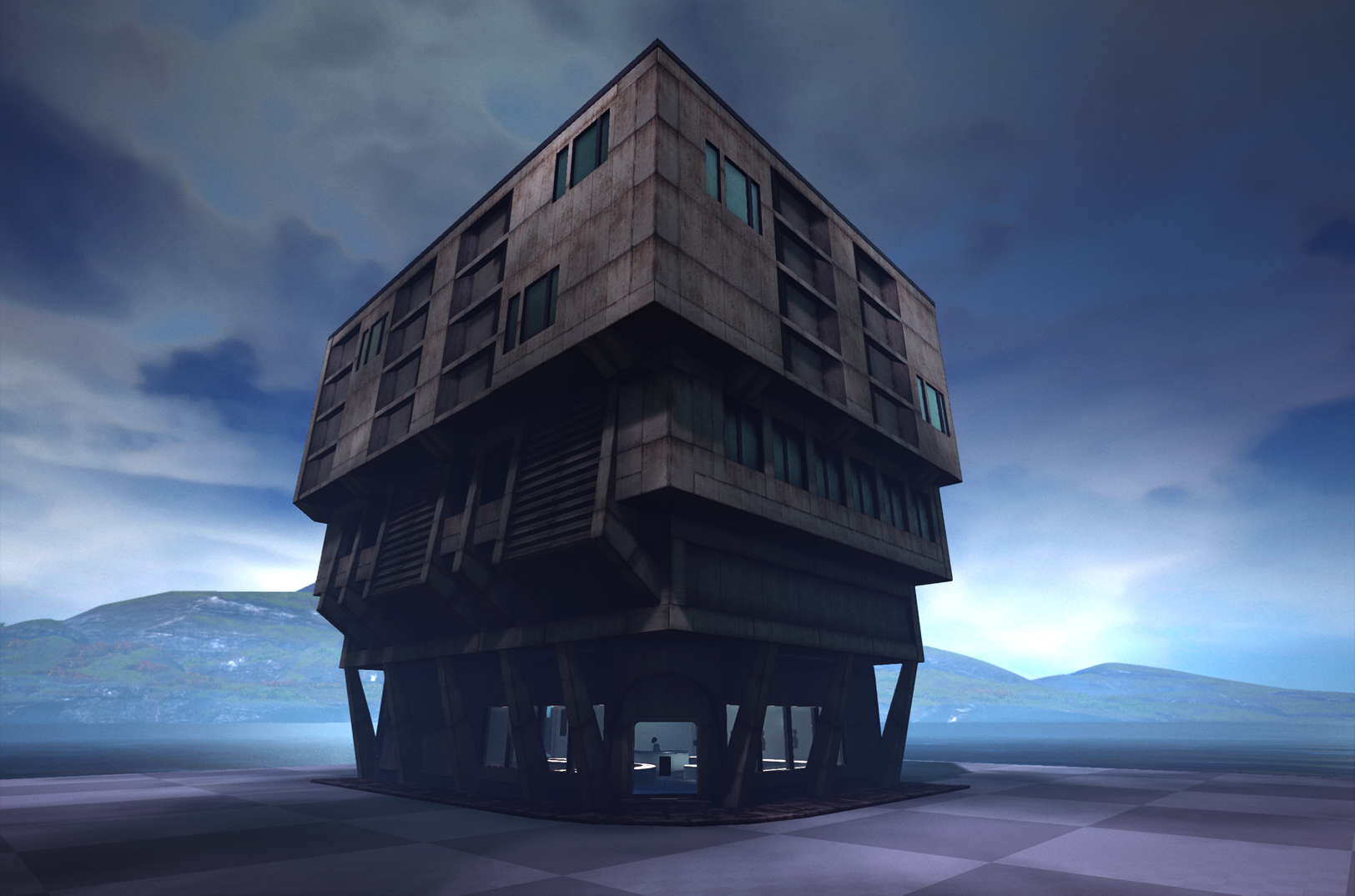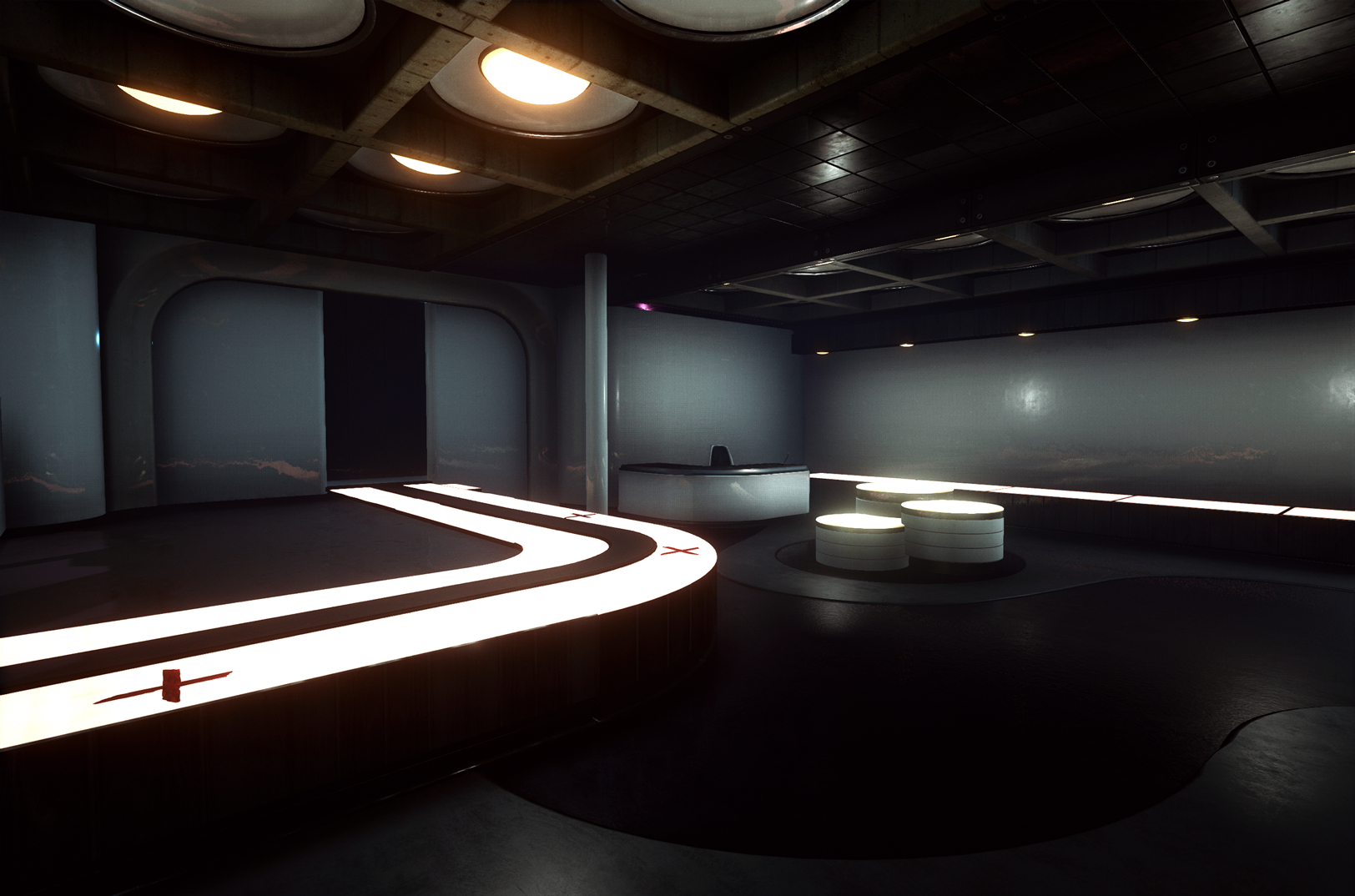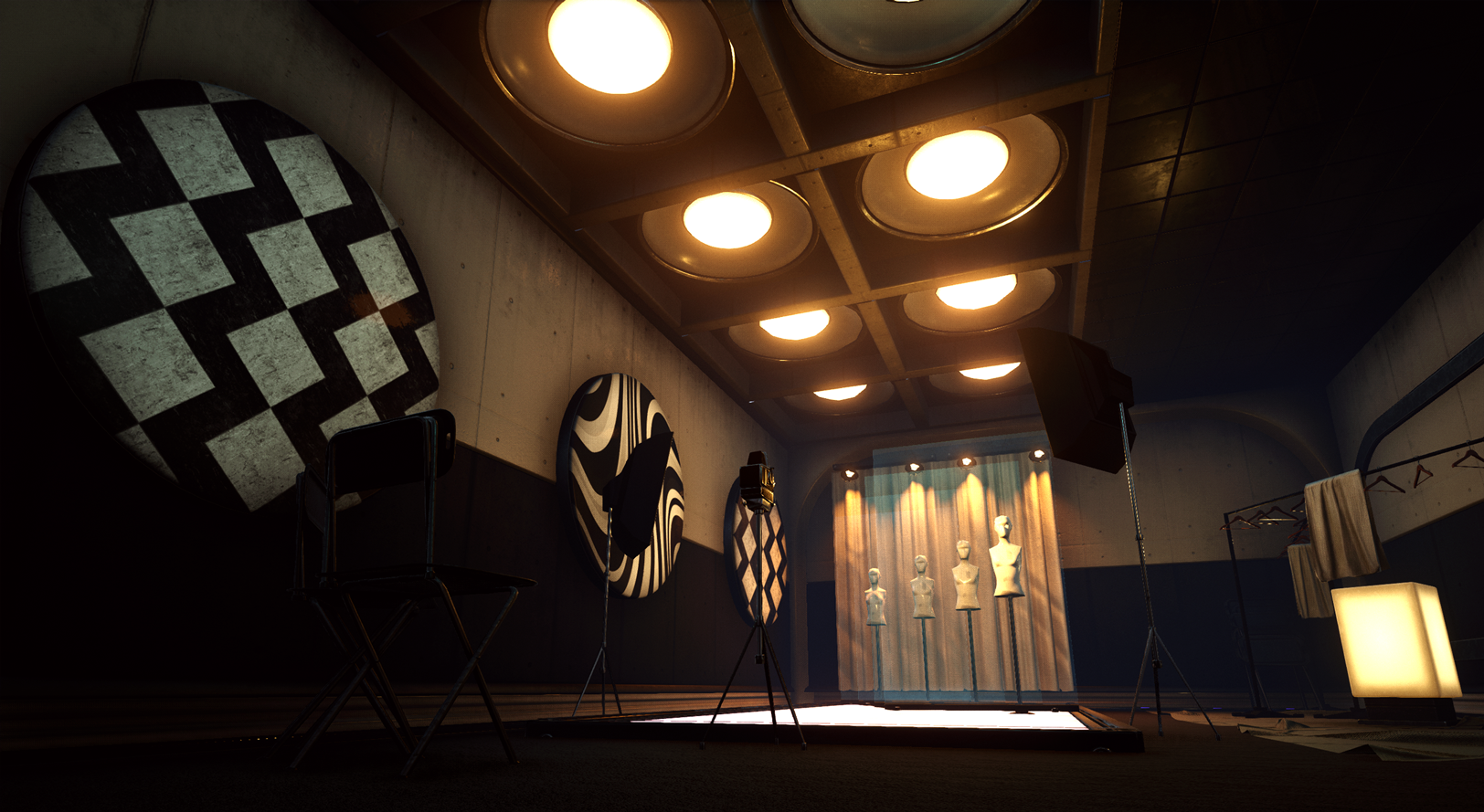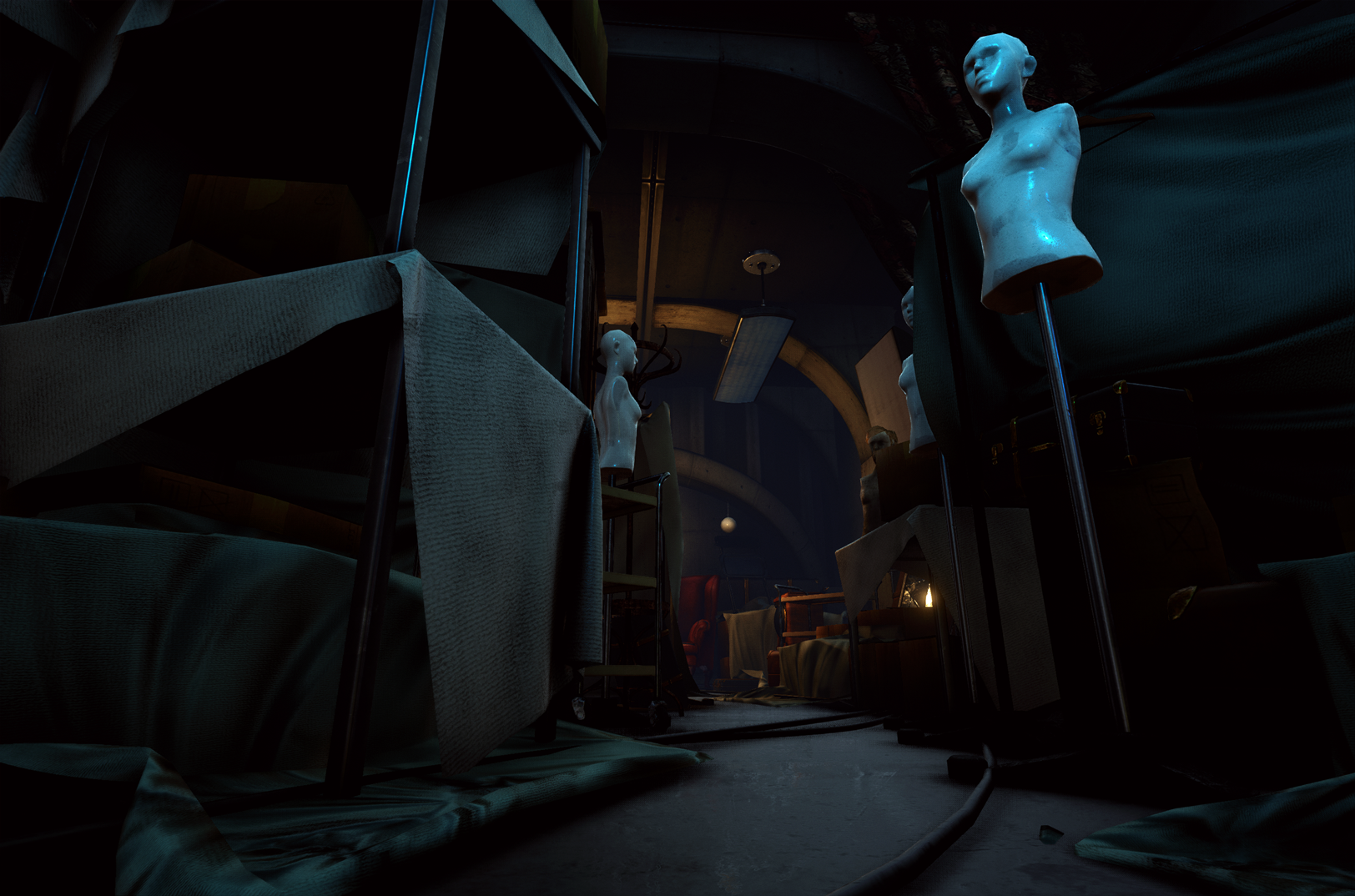 Narrative
Alex
Last week I recorded the last of the audio for the revised Miss Thigh Highs playthrough. This week I'm re-editing pretty much all the scenes, so the animators can get going on them.

It's funny. These are scenes I first recorded at least two years ago, but here and there I still find a line I can cut. Of course, I have to be careful to watch out for artifacts of prior versions – things that made sense but don't make sense, or are redundant, now.

Lisa and I spent some time this week "plussing" the Parade Barks. I'd written up barks for the Parade people – "poshies" – but they weren't different enough from Wellies. Of course they'll have posh RP accents, but we are trying to make their barks not only reveal their mindset, but reveal stuff about their lives. We'll start recording them next week, Lord willin' and the creek don't rise.

As we move into the Miss Thigh Highs playthrough, I've got a whack more recording lined up. I'll actually be in the States for family reasons, but that's no reason I can't run recording sessions. After all, our actors aren't here anyway. It is sort of amazing that we can run a recording session in London from a studio in Montreal and a desk in East Hampton, but I'm sure by next year we'll just be frustrated that it isn't more seamless. "Why can't I do in 2 minutes the thing that was impossible 5 years ago???"
Design Team
Adam
Today I'll talk about process. As you know, we have more than 1 playable character in WHF. A number of existing encounters and locations are used again for other characters, but with a very different style mission. That said, we have been working on tools to load/unload what we need on a per character basis. We also have the ability to branch flow in blueprint depending on character, so you retain parts of a mission while deviating to plan a different outcome. It's really cool.
Animation Team
Vincent
Now that the big push to finish the content for the next update is behind us, we're back on cinematics! So expect us to be quite silent for the next month or so, as most of what we'll be working on is even more secret than the not-on-YouTube Comey hearings. Our off site animators are on some of the scripted events and encounters for the main playthrough of The Mad Scotsman.

On the not secret side of things, I worked with Antoine, Valentino and Michael to make sure our Fast Travel system looks, feels and sounds great!
Engineering Team
Chris
This week has been a mixture of highs and lows. The Unreal engine is massive and adapting it to support a new platform (even with a sample to work from) is a ton of work. The bulk of the work is in the engine though, since the game has been developed using the engine's platform-independent interfaces. This is my third big project using the Unreal engine and I'm really glad I had that previous experience to help me understand and debug the build process. Overall, we finally managed to get the game compiling and linking on UWP and are now tracking down our first runtime issues. This might not sound that exciting to non-programmer folk but from a technical perspective (or at least from my perspective!), it's pretty awesome. It's still a bit too early to be able to see the light at the end of the tunnel, but overall, I'm very happy with the progress we've done this week!

Thanks for tuning in!

Compulsion Team