Welcome!
Welcome! This is where we talk about things, like games, space and pancakes.
Howdy, Stranger!
It looks like you're new here. If you want to get involved, click one of these buttons!
Weekly Journal - 16/09/2016 - Hotfix released and groovy wallpapers!
Naila
Moderator, Compulsion Team
Hey all,
Last week we released an update on Steam and GOG, which contained some very sneaky crashes. With your help we were able to locate them and fix them and we are happy to say that a
hotfix
has been pushed out today!
Because of those crashes we decided to hold off on releasing the Xbox One update, and we will instead push it next week.
In other news, this week we learned that we made it to the top 20 finalists of the Future of StoryTelling Festival in NYC! If you enjoy We Happy Few and would like to support us, you can give us a vote
here
!
Art Team
Emmanuel
This week, other than coming back from France and the superstar lifestyle, I had the time to start blocking a new story location! I added at the same time some new modular offices set pieces like fancy stairs and huge ceiling lights.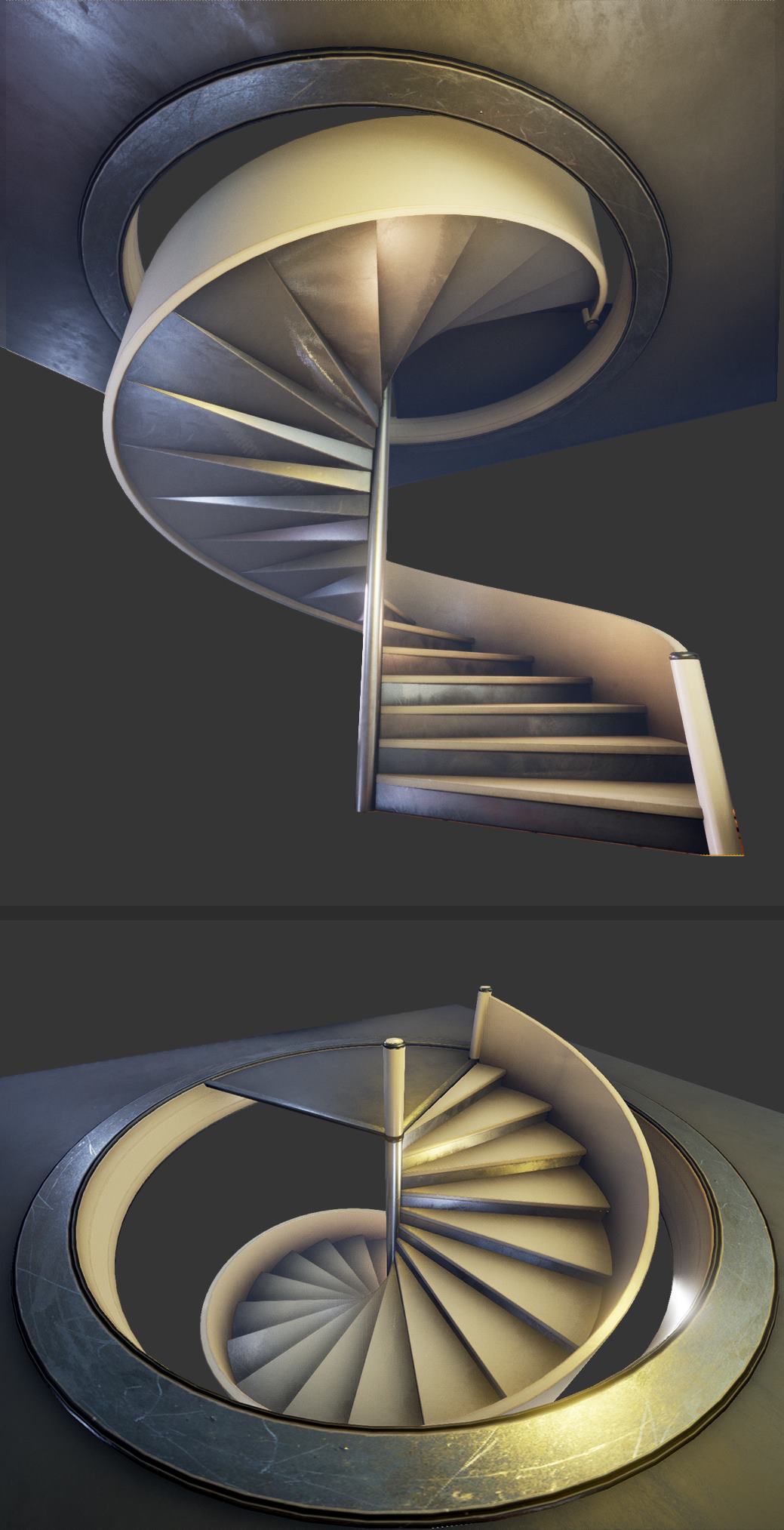 Sarah
Hello darlings, I won't bore you with all the little things I made this week for marketing purposes, instead I would like to take you on a thrilling journey through wallpaper land. I made some new wallpapers for the Village homes, ranging from geometric shapes to floral explosions. Making these tilable babies as seamless as possible was tricky, especially the floral ones, but overall I'm very pleased with the how they turned out.
The geometric pattern below was sent to Marc-Andre as an alpha with a little menu, so that the environment artists can easily toggle between colour palettes, depending on a Wellie or Wellette's decorative taste. They'll take up less space in the engine this way, so that's pretty sweet (credit to Marc-Andre for finding ways to manage my pixel hoarding habits). Other than that, I've been looking over the inventory screen in the menu, and I'm looking forward to sharing that with you guys soon!