Welcome!
Welcome! This is where we talk about things, like games, space and pancakes.
Howdy, Stranger!
It looks like you're new here. If you want to get involved, click one of these buttons!
Weekly Journal - 14/07/2017 - Tutorials, UI progress and Uncle Jack
Naila
Moderator, Compulsion Team
Hey everyone,
Another week, another journal! Things are advancing very well over here. Did you happen to see the Uncle Jack takeover on our twitter this week? Sometimes Uncle Jack pays us a visit and decides to answer some questions on twitter. He changes our name for his and even our profile picture; at this point he should probably just open his own account.
It turns out, Uncle Jack likes:


Strawberry Joy


Hansel and Gretel by the Grimm Brothers


And does not like:
No surprises there, then.
Narrative Team
Alex
This week we had our beloved Uncle Jack into the studio, Julian Casey himself. However, no Uncle Jack did he record! Instead he added to his already sizable cache of Bobby barks. And, he gave his grave voice to a ... character that you will meet at the end of the game.
And so, I was able to edit the last cutscene of the game. I hope you dig it.
Over the weekend I finished up writing lines for the creepy doctor convention. Hayden gave me a bunch of lines to rewrite for two encounters in the Parade District. Much of the time, I'm writing lines for an encounter before it's finished blocking, so I'm guessing what lines it will need, after consulting with David and the LD. It's much easier when the LDs can give me, line by line, a rough draft of each line they need. However, when I'm guessing, sometimes I notice logic issues, and sometimes I go off on an interesting toot. So one is easier, and the other is more creative.
In other news, Lisa and I will be giving a talk at the Montreal International Game Summit in November about creating the world of Wellington Wells. Come on up!
Audio Team
Valentino
Hey, I'm Valentino and I'm a Sound Designer! Wait what? An audio department?? After all these years? I know, I know... it's the first weekly from us...well... it's better late than never right?
This week I imported a lot of lines (Give the lines to the LDs from Wwise (our audio middleware) to Unreal): 672 lines for the Parade district and 265 lines for a main character. Usually, I import 300-400 lines each week after 3-4 sessions with the actors. After that, I had to mix each lines in the game (to make sure all lines are audible).
At the same time, I worked on the "crash effect". I wanted to create a new, very creepy atmosphere. For example, I added a "demon effect" for the VO on this state. I hope you will like it :)
Design Team
Eric-ric-a-ric-arick-rolled
Well, fixed a bunch of schtuff this week. Biggest thing was blocking in a new quest for the Parade District. A big rube goldberg type puzzle or monstrosity if you are Guillaume. The rest of the week has been polishing tons of bugs in old encounters so the next update should bring in some good stability to those old encounters.
But most importantly Adam comes back on Monday!!! I miss you papa bear!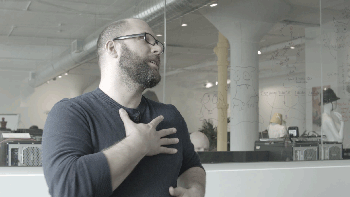 Hayden
Hello folks, This week I had the opportunity to revisit some of our older encounters and fix bugs, which also means I had the opportunity to go back through those same blueprints and clean up any boneheaded decisions I made previously—I'm probably the weird-o in the pack that actually enjoys this; there's something about iteration that makes me feel all warm and fuzzy inside.
That's all I got, have a good weekend!
Animation Team
Rémi
Hello world! Last week, this week and next week are rigging weeks! I was quite productive and got to finish lots of rigs so far. I'll be able to show you some screenshots this week, but I've also been recording ALL of my work, so Clara and I will be working together to make a nice time lapse video and hopefully share it with you guys sometime next week. Also got to rig and implement the first person arms for our 2 additional player characters! Before that, we were simply using Arthur's arms with a material override. It feels waaayyyy better with the real arms now :)
In the meantime, here are some screenshots of the rigs we'll be showcasing next week!

Mike (New guy #2)
Hey folks! I spent this week learning the ropes and banging out my workflow in MOBU. Made my first gameplay animation for some NPC's (Yay!) that is very dramatic! One might even say overly dramatic. Going to keep chipping away at some NPC animations for the next week.
That's it for me, see you next week, same Bat time, same Bat channel!
Jules
Hi everybody, This week I mainly focused on conversation animations. Bringing characters alive during hilarious dialogue. I hope you're going to enjoy it as much as I.
Ninja Team
Clara Clara bo Bara Banana Nana fo Fara me mi mo mara Clara!
Hello all!
I spent my week balancing between Unreal and After Effects, working on the User Interface and loading screens for the next update. With Evan, one of our Snowed-In programmer friends, we are focusing on the crafting screen right now. It's always satisfying to see the progression throughout the week, as it is slowly but surely coming together.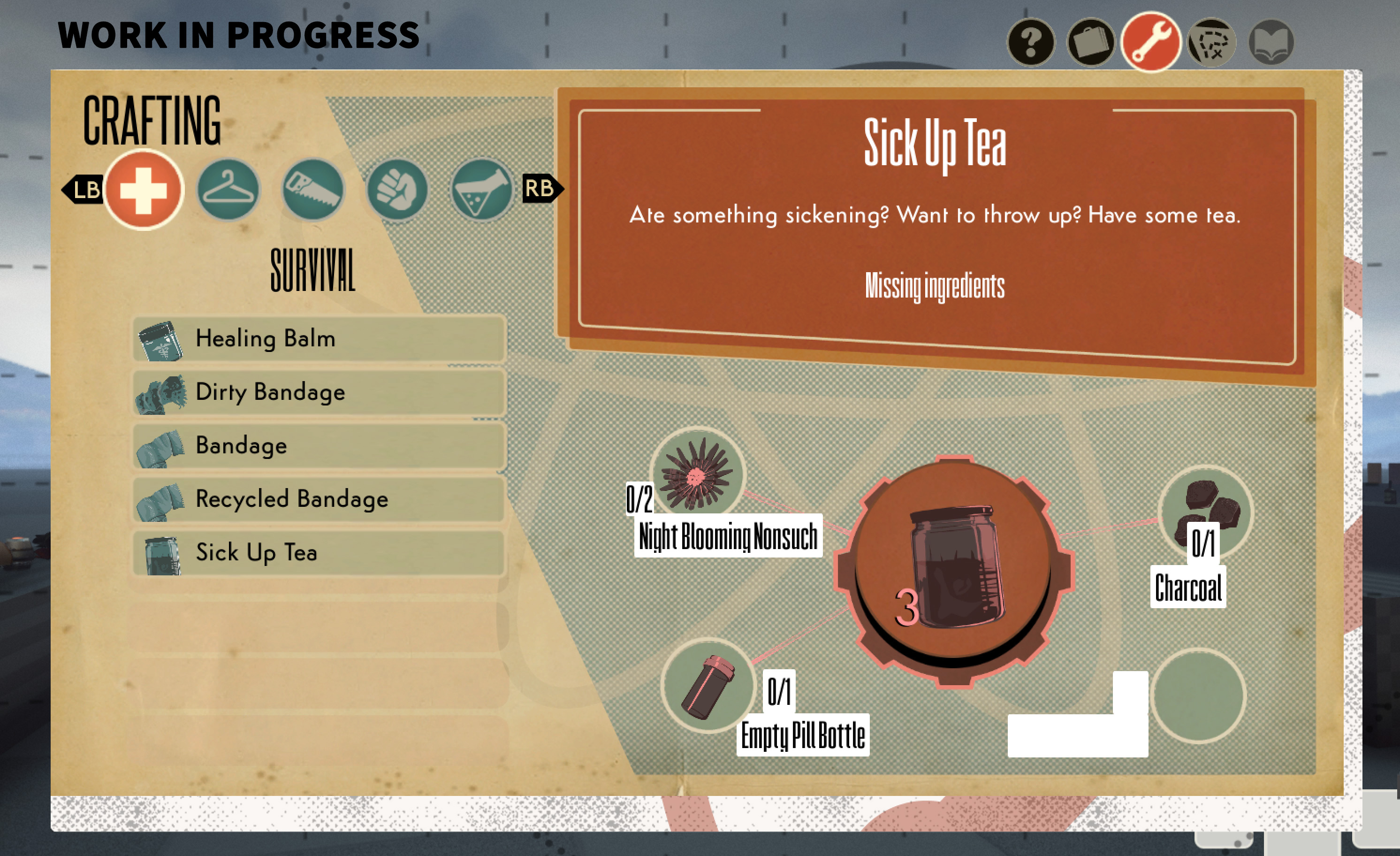 Meanwhile, I finished the new loading screen for the Garden District islands! Hurray! If someone had told me three years ago that I would go back to animation and motion design, I would have probably laughed and watched After Effects burns.
But eh, here I am now, having a lot of fun making those cameras work.
Onto to the Village now! And a happy Bastille Day to our French players!
Cheers!