Welcome!
Welcome! This is where we talk about things, like games, space and pancakes.
Howdy, Stranger!
It looks like you're new here. If you want to get involved, click one of these buttons!
Weekly Journal - 21/04/2017 - UI and AI progress!
Naila
Moderator, Compulsion Team
Hi all,
It has been a week now since we've released the hotfix for the Maidenholm Update on PC and released the Maidenholm update on Xbox One! We love getting your feedback on it, so keep it coming! In the meantime, work continues full steam ahead on our next update, and as always, on the main story.
This week we also released part 2 of our Youtube segment "Building story inside encounters". This episode is focused on the design process of encounters. Stay tuned for next week's episode on the polish process!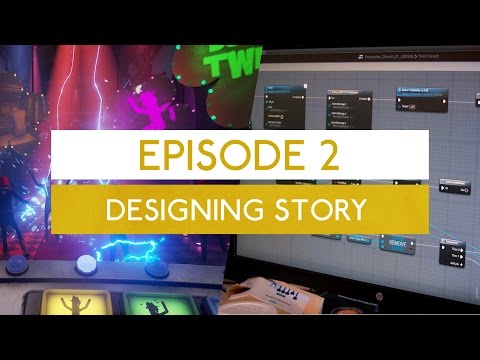 Animation Team
Remi
Hey everyone! This week, most of the animation team is still working on cinematics. For me, I worked on finalizing and polishing one of the cinematics, and started on the first pass animation of the final ending scene of one of our 3 playable characters.
In the meantime, here's a gif where you see Adam doing one of the Simon Says animations.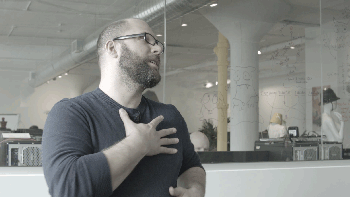 Art Team
Carylitz
I finished it! Can't tell you much of this giant robot... I will let you guys use your imagination, but I can tell you a little bit about the whole process. It was super interesting because I had to do a lot of research on robotic parts and how mechanical joints work.
The park was pretty straight forward, I tried to include some trees but they were not working that great so I removed them.
And for the broche, I followed the concept of David (which was really clear), changed few stuff to make it work in 3D and voila.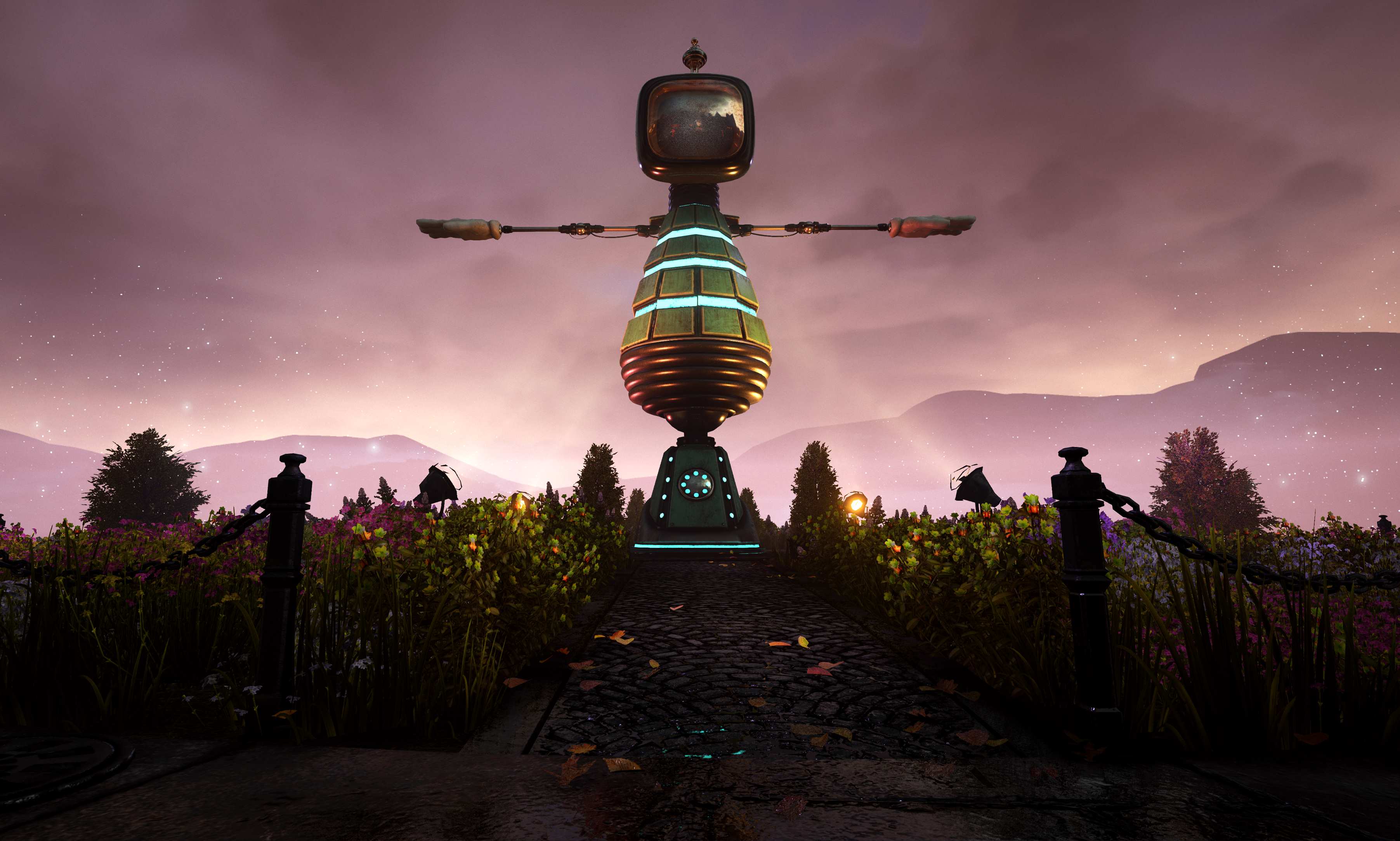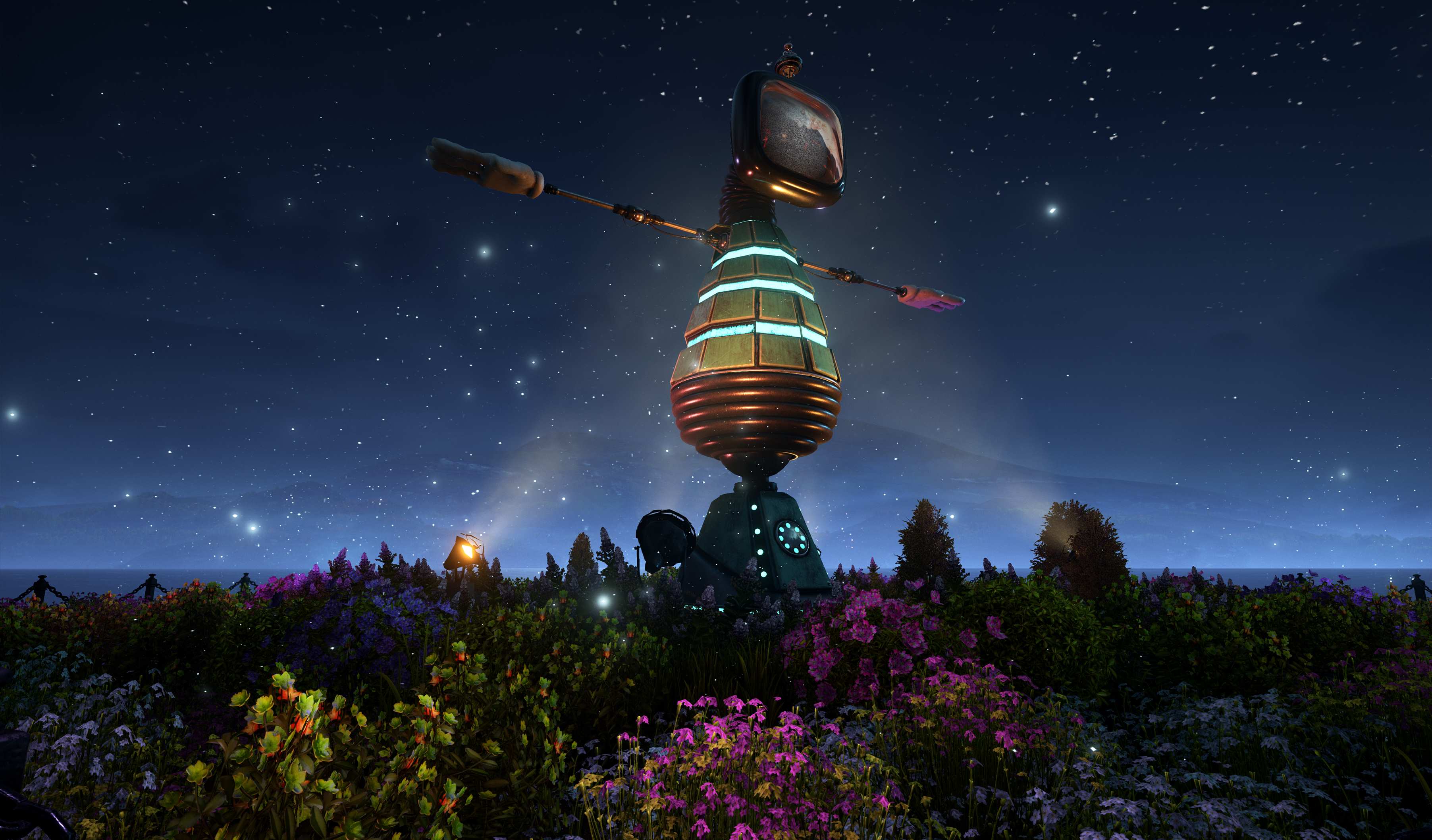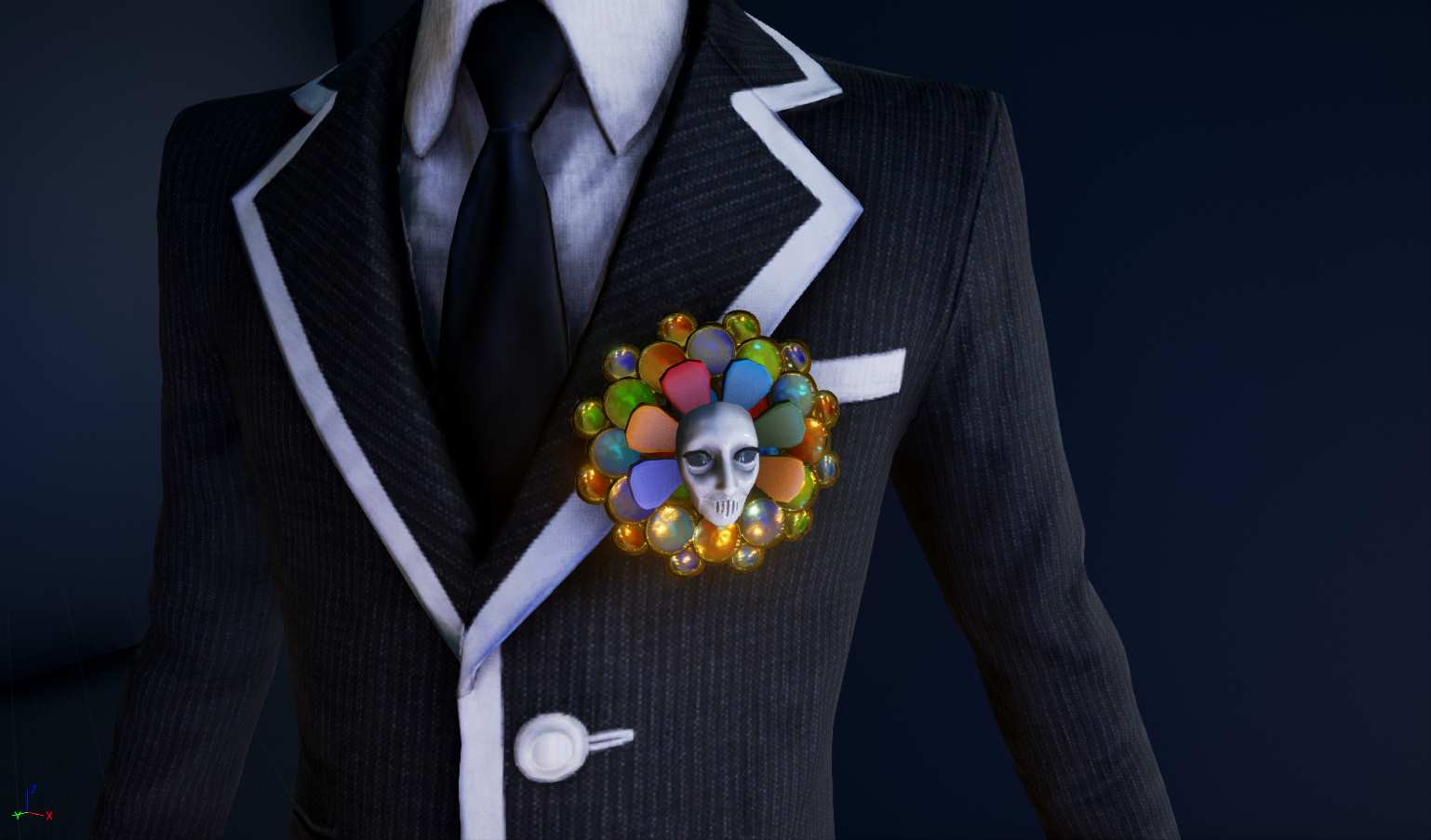 Marcos-André
This week has been equally split into two parts. First, I finished up the first pass on the reporter's house. That included getting feedback from Whitney on a few things, doing the corrections and doing the light pass. Enjoy a few pictures of the new lighting :)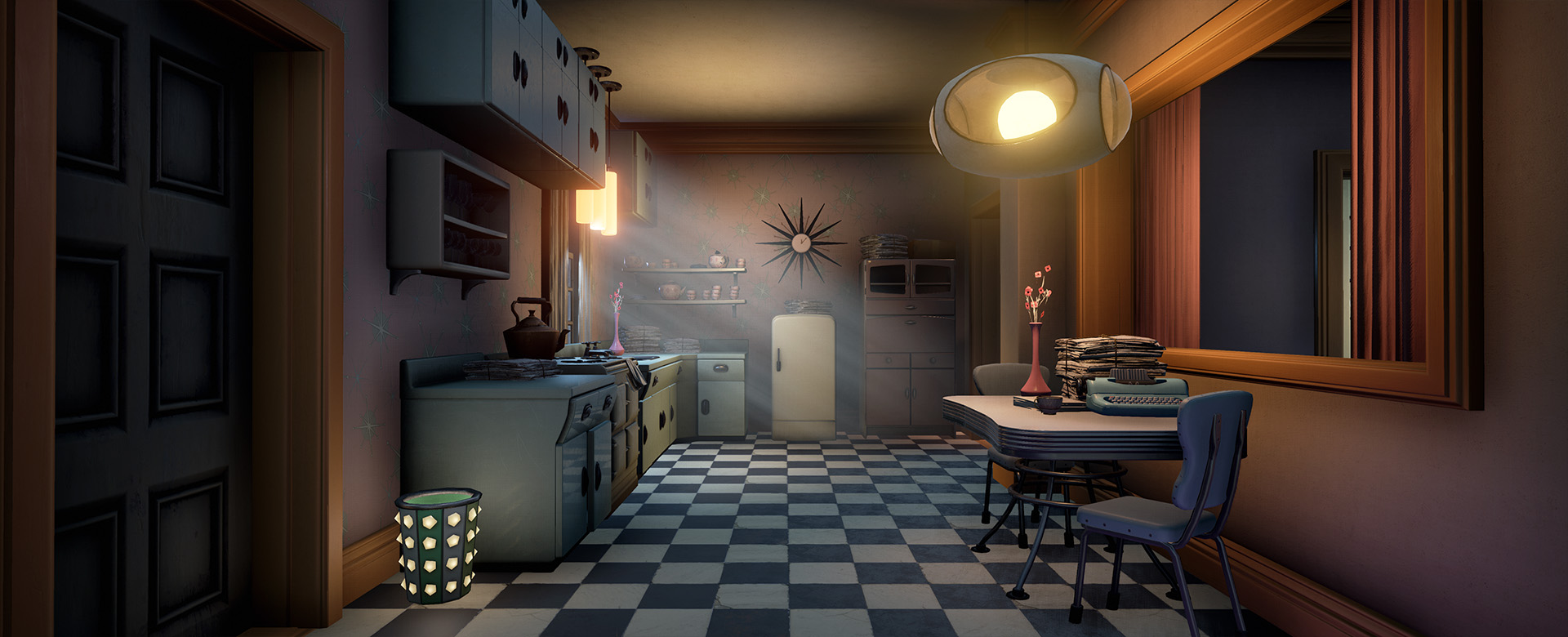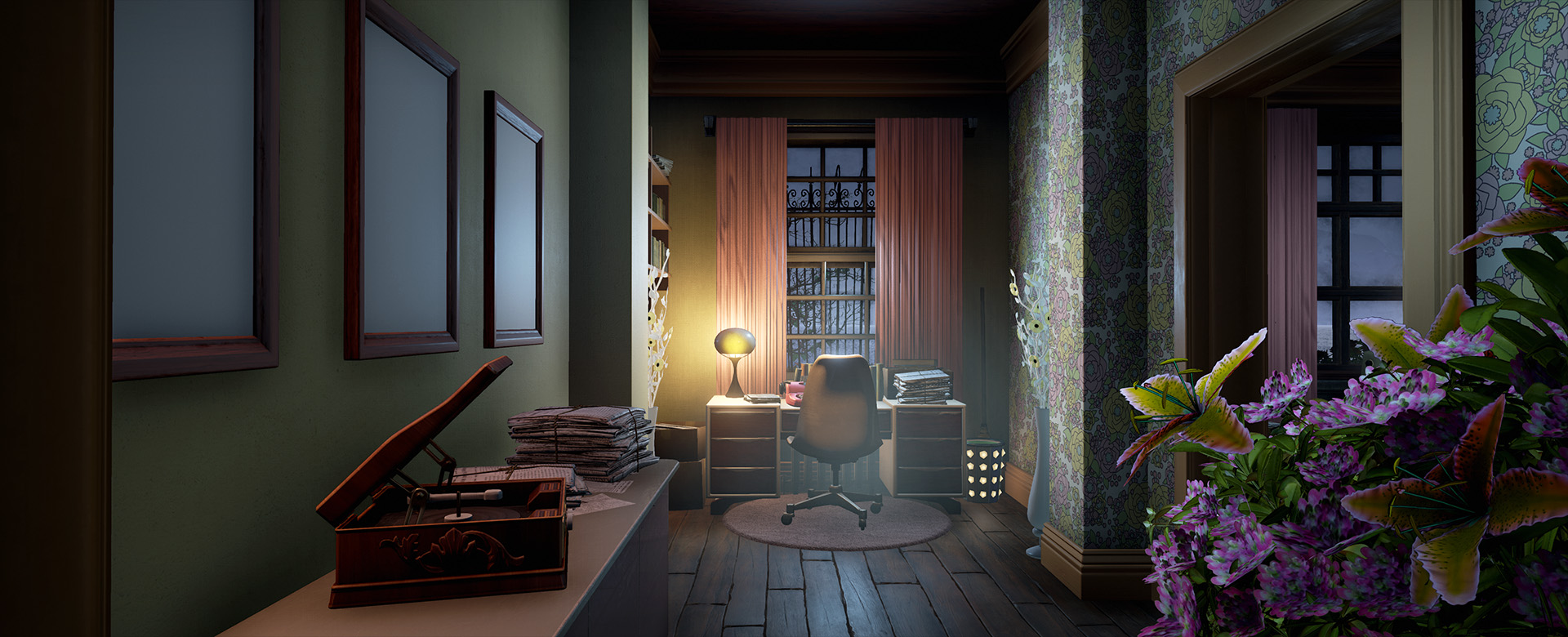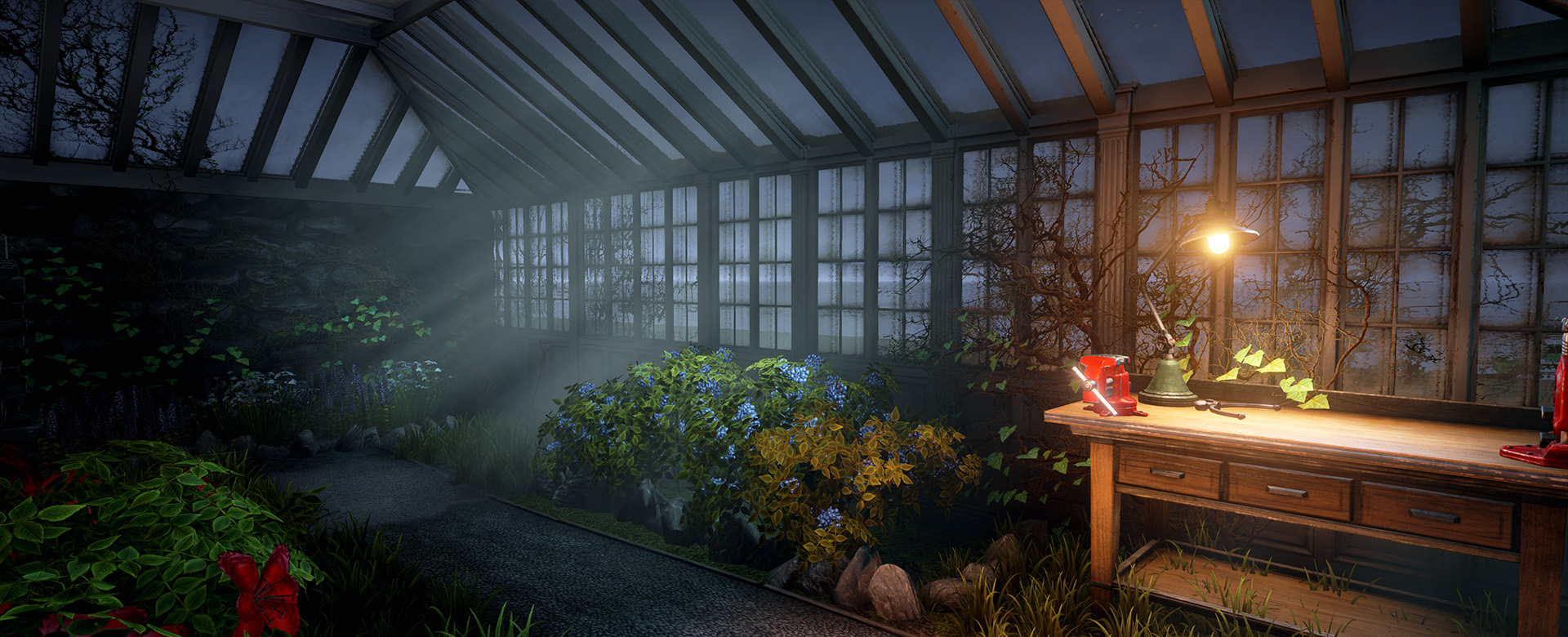 After that, I started doing the blockout for the butcher's house, where a very special encounter is to come. I've been working closely with David and Ben to validate the blockout and am now ready to add all the objects, textures and lighting that will make this space feel bloody special.